This sweet collage by cabin + cub made me run through my collection of Joseph Cornell images. I love how Cornell, and this artist, both use found pieces (old children's books, illustrations) and familiar images (birds, the moon) in their assemblages.

Secret Toy
by Charles Simic


You make unknown the child's sleeping face, his half-open eyes
and mouth.
Everything in his world is a secret, and the games are still
the game of love, the game of hide-and-seek, and the chilly
game of solitude.
In a secret room in a secret house his secret toy sits
listening to its own stillness.
Crows fly over that city. The ghosts of his and our dreams
come together at night like window dressers and their man-
nequins on a street of dark, abandoned buildings and white
clouds.
poem from: Dime-Store Alchemy: The Art of Joseph Cornell
yellows, reds, birds, boys (both present and absent):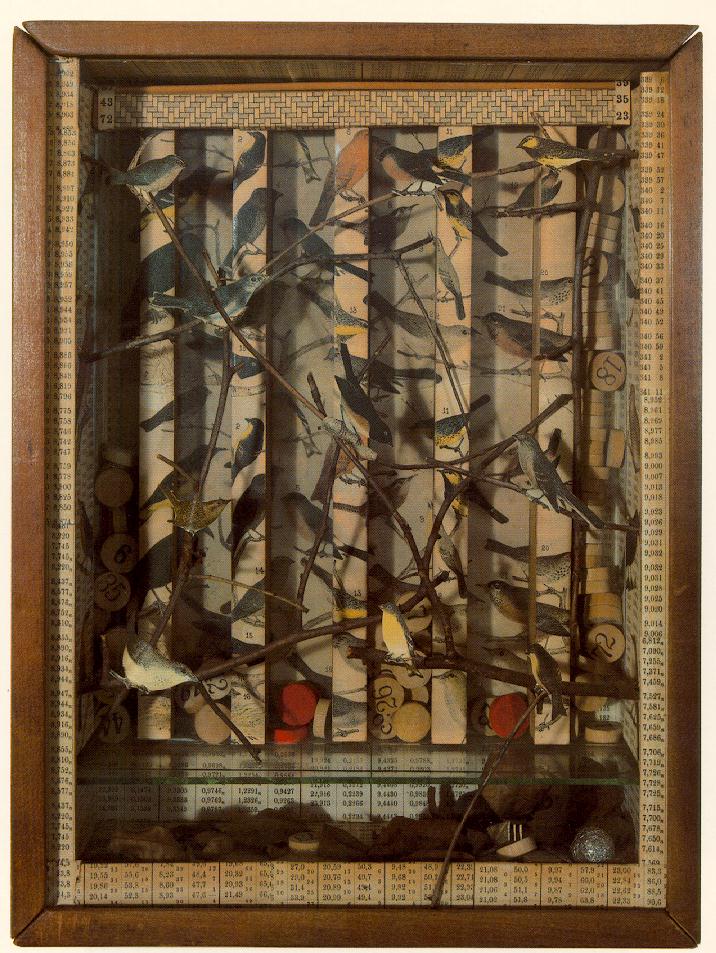 some very serious owls: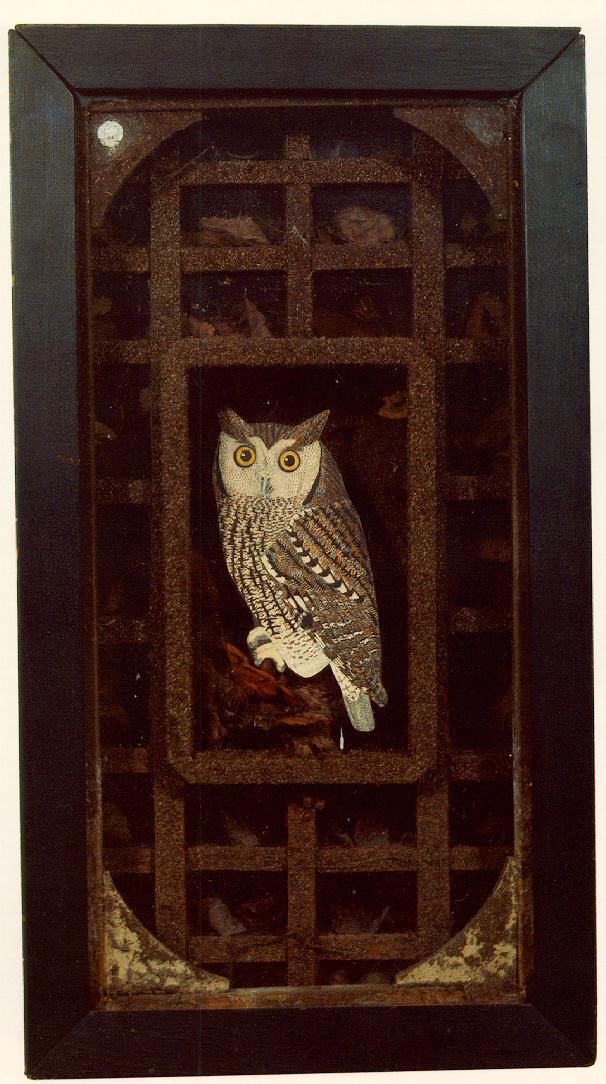 bright blue flight:
cabin + cub's etsy shop:
http://www.etsy.com/shop.php?user_id=5006448
Cornell images via:
http://www.ibiblio.org/wm/paint/auth/cornell/